About
Tenleytown Guide
Business Directory
Restaurant Finder
Online Community
Civic Groups
Classifieds
D.C. Links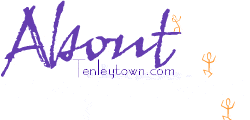 Tenleytown.com is a labor of love that might one day generate a little pin money for its creators, too. For the time being, it's purely for love, of a great neighborhood with abundant possibilities to be even better.
We hope that Tenleytown.com will, ultimately, function as kind of a neighborhood intranet, helping neighbors get to know each other and participate more easily and effectively in the life of their community.
What's your job? Tell us what you want to see here and how else we might improve the site -- or watch out at the next tribal council.

Add / View Comments on This Page